>> June 23, 2010
The Proverbs 31 woman. I probably shouldn't use that as my first line because it may cause women to bypass reading any further and think to herself "ugh...enough with the perfect woman already." I know, I know...we all are supposed to strive to be the Proverbs 31 woman. (Pardon me as I roll my eyes.)
I don't mean any disrespect to the MAN that wrote the infamous passage for all women to "measure up" to, or to the mother at the beginning of the passage who thinks no woman is good enough for her boy, but I personally have used this chapter of the Holy Word of God to beat myself up with.
How is it possible to be all that and a bag of chips too?
Sigh.
I feel as if I've been doing a modern day Proverbs 31 self-check comparing myself to women I assume have this whole chapter figured out. I hop from blog to blog mesmerized by the beauty of their web site, in awe of their graceful beauty and the knowledge they so eagerly dispose in prose. (I like that...dispose in prose...ooo ADD. I see something shiny. Focus, focus, focus.)
Where was I?
Lately I've been feeling ugh-i-ick and so NOT like the Proverbs 31 woman. After lunching with a couple at their immaculate home (I mean not even a single cobweb in their CARPORT immaculate.) I came home to beat myself up some more and read the Proverb over to see where I've failed the most lately.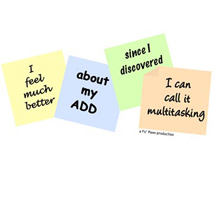 That's when I saw it. The closing statement.
ADD moment warning:
You know that the closing statement of a sermon is the most important part, right? So if you are ADD like me and you got distracted looking at something on the wall or so-and-so's new haircut, when you hear the pastor say in closing...that's when you work harder to focus.
Well...the closing statement in Proverbs 31 goes like this:
Charm is deceitful and beauty is passing,

But a woman who fears the LORD, she shall be praised.
Ok, I have the beauty passing thing down. And I do fear the Lord. But the kicker for me is the last verse.:
Give her of the fruit of her hands,

And let her own works praise her in the gates.
Let her OWN works praise her. Maybe I'm seeing this a bit out of context but I still think God showed it to me. I'm not in the running for the PR 31 Woman of the year trophy, BUT I need to let my OWN works receive praise.
Maybe you feel your self-worth chipped away by comparing yourself to women you "think" have it all together. I can relate. Let's try to take our focus off of what we perceive to be the perfect woman and focus on being who God created us to be. Let our OWN works honor Him.